About Us
---
"EVERY SOUL IS TO BE CHERISHED,
EVERY FLOWER IS TO BLOOM" – Alice Walker, American author and activist
We specialise in delivering your well wishes and warmest condolences to the dearly missed and family.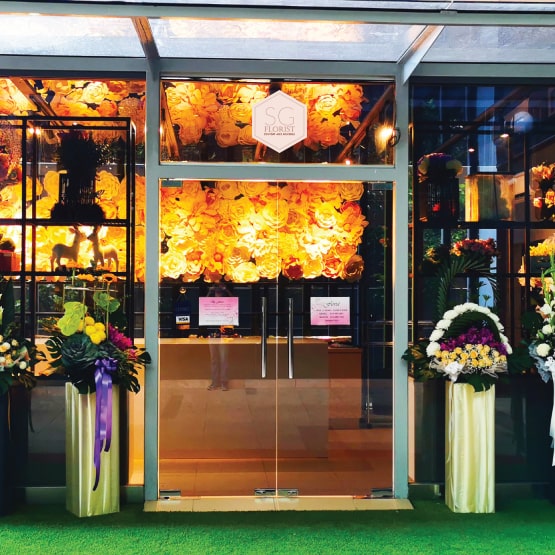 OUR PHILOSOPHY
At SG Florist, we believe in honouring a departed loved one in the same reverent fashion we celebrate birth, life and all the special moments along the way – with high regard, well-wishes, fond thoughts and always with some flowers – one of the oldest, simplest and most natural traditions of expressing the heart when we can't find the words.
Such is the root from which SG Florist grows and the philosophy we live by since our beginning. It's in our utmost interest to meticulously and tastefully put together fresh floral arrangements, from modest to intricate, to convey your message of sympathy in the most respectful manner. We ensure that every arrangement is delivered promptly, on the same day if possible, and in the event that you can't make it to the wake or funeral, it will serve as a comforting reminder to the bereaved family and friends of your constant and warmest thoughts with them.
OUR FLOWERS
Choose from our wide variety of designs ranging from tribute bouquets and baskets to standing sprays and wreaths. Our flowers are hand-arranged daily from the freshest stock in styles for every taste, budget and setting. We have chosen the classic chrysanthemum to be our leading bloom, a choice flower for funeral services in most cultures, allowing its rich, golden hue and voluminous body to be a symbol of great respect and sprightly comfort in times of mourning.
At the same time, it also serves to bring a tinge of light to the solemn occasion and a touch of beauty to the dear departed. We mean to not just remind family and friends of the essence of life, but to celebrate and pay homage to the life and times of the deceased as well as the joy, hope and love he/she once brought, which will now and forever live in the heart of the loved ones.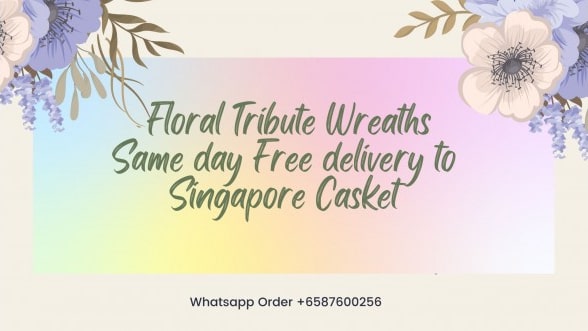 OUR SERVICES
Conveniently located on the ground floor of the Singapore Casket Company on Lavendar Street, one of the oldest and largest of its kind in Singapore and home to a comprehensive range of funeral services, SG Florist provides the most expedient solution to fresh sympathy floral arrangements and immediate delivery, particularly for services held within the premises of Singapore Casket.
In addition, we have taken it upon ourselves to ensure the continuous crispness of the flowers with regular inspections and a fine spray of water from time to time throughout the service. Any blossom or arrangement found withering or in disarray will be replaced or re-arranged as needed, respectively.
For off-site delivery, simply place your order before 2pm and we will ensure that the freshest and most carefully arranged floral design is delivered on the same day. To browse our collection and make a purchase online, click here. Alternatively, contact us via phone: +6587582678, or visit us at 37 Cavan Rd, 209862, Singapore.